On August 28, the 21st National Conference of Stomatology of Chinese Stomatological Association (2019 annual meeting) and 2019 China International Dental Equipment Exhibition (CDS) opened in Shanghai. At this exhibition, longsight brought the latest dental CBCT equipment "Smart3D orthodontic enhancement"and these lf developed"AI systemenhancement module", which attracted extensive attention from medical institutions and professionals in the industry.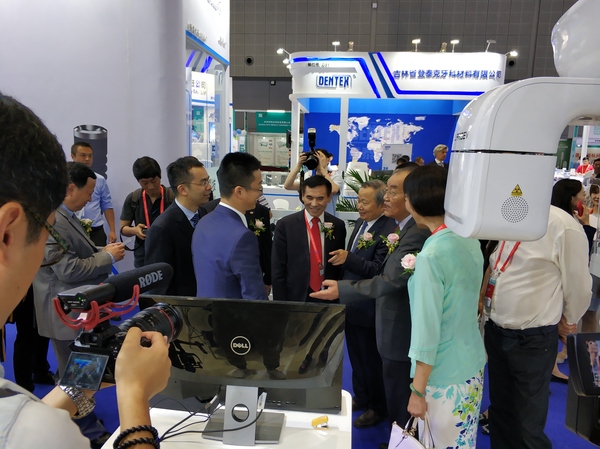 ▲ Yu guangyan, President of longshi booth visit guidance
On the first day of the exhibition, along with the grand opening of the Shanghai CDS exhibition, Yu Guangyan, chairman of the Chinese Stomatological Association, visited the booth of LargeV Instrument, highly affirming the independent research and achievements of CBCT products, and placed the high hope and great expectations on the future development of LargeV Instrument.
▲ Belt and road forum - group photo of participants
Largev instrument presented its latest product Smart3D orthodontic enhancement, with a field of vision of up to 16 × 11cm. A single scan can cover the dentition and temporomandibular joint, supporting the function of dental mold scanning, and the precision of dental mold scanning can reach 100 m. To provide more options for orthodontics, assist doctors for more accurate diagnosis and treatment.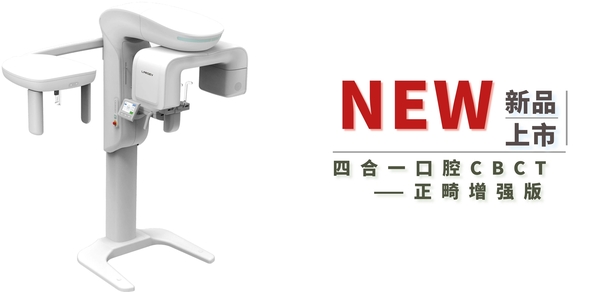 ▲ New Smart3D orthodontic enhancement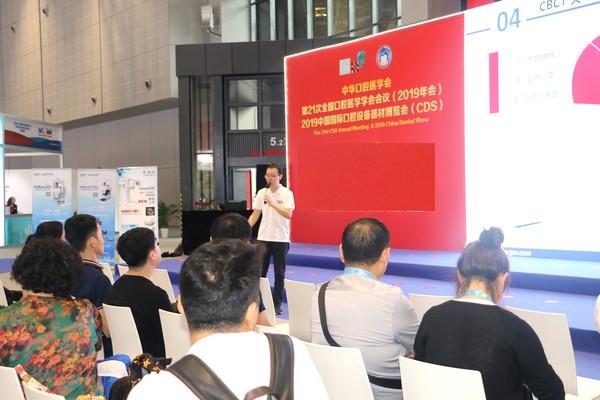 ▲ New product release conference, by the scene of professional attention
Largev instrument, as a hightech company providing advanced medical imaging products and services, has exhibited AI enhancement modules covering CBCT, panoramic and cephalometric measurement systems at this CDS exhibition in Shanghai, and will release advanced functions such as automatic segmentation and automatic diagnosis in the future. Our selfdeveloped AI system will lead the oral cavity industry into the era of artificial intelligence.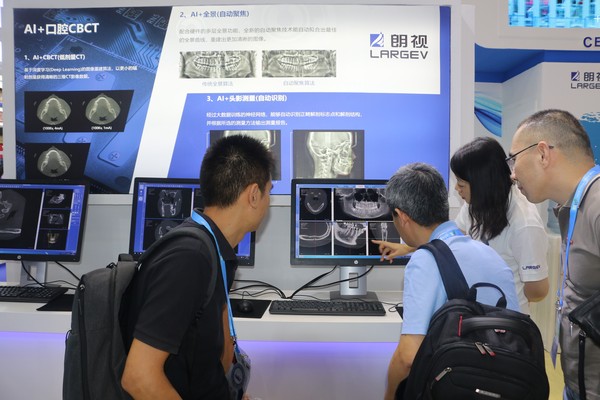 ▲ AI+ oral CBCT system exhibition area
During the exhibition, cohosted by the Chinese Stomatological Association and hosted by Beijing LargeV Instrument, the "LaegeV Instrument Implant Session" was held.The Vice President Lu Zhenfu of the Chinese Stomatological Association was invited deliver a speech, and Professor Gao Chengzhi from the Department of Stomatology, Peking University People 's Hospital presented a lecture. Gao said that the CBCT has vast applications in the field of dental implantology and lectured the numerous successful cases using LargeV Instrument's CBCT.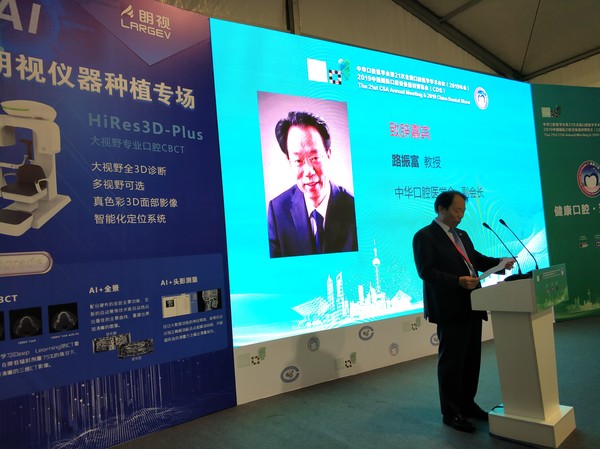 ▲ Speech by lu zhenfu, vice President of Chinese stomatological association

▲Professor Gao Chengzhi, Department of Stomatology, Peking University People's Hospital
Creating value for customers and promoting healthy lifestyle has always been the goal and responsibility of LargeV Instrument. Since the establishment of Long Vision, the products have been clinically tested and widely recognized by the industry. Focusing on customers, pursuing clearer imaging and better service, LargeV Instrument's unremitting efforts are contributing to enable more doctors and dentists to reshape the industry using the advanced technology and high quality instruments.