DenTech China 2019 is coming to an end, and it's been a huge success. About 200 speakers were invited to talk about hot topics and specific problems in the industry. "International" to further strengthen the fair, come from China, Hong Kong, China, Taiwan, China, Austria, Brazil, Canada, Denmark, Finland, France, Germany, Pakistan, Italy, Japan, South Korea, Liechtenstein, Malaysia, Thailand, Mexico, Sweden, Switzerland, Singapore, Britain, the United States, Spain, Israel and other countries of the customer from Shanghai oral exhibition, for the CBCT made in China very interested. Detailed understanding of product design, technical background, application area and international market layout.
During the exhibition, as the leading brand of CBCT in China, largse instrument received the attention of domestic dealers, customers and major dental medical institutions, and the booth was always full.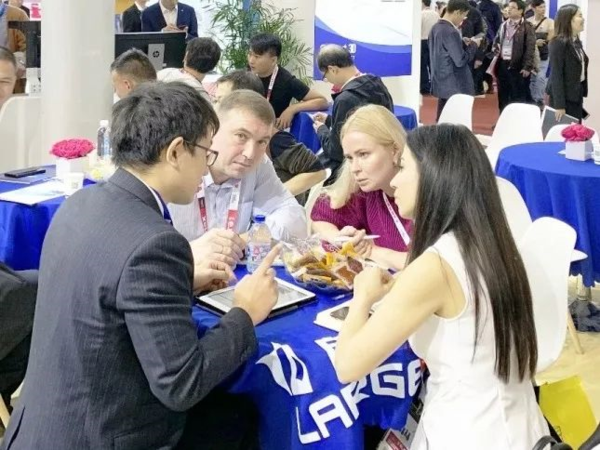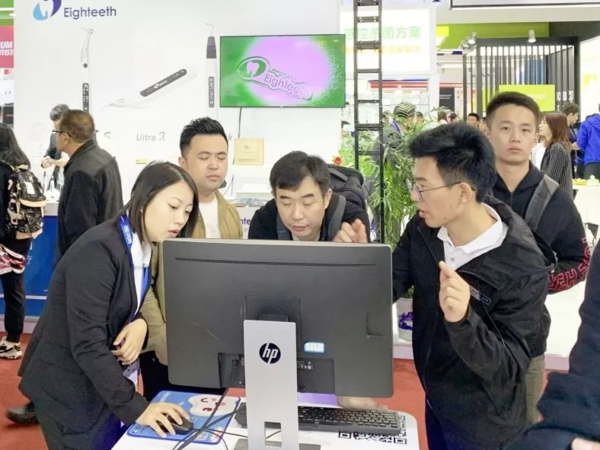 ▲Largev instrument booth
The presales trainer team provided the stomatologists with detailed software training and equipment function introduction for many times. Through the software training, the users learned that the domestic CBCT was completely designed according to the operation habits of Chinese doctors, and the humanized function module provided the greatest convenience for the work. Comfortable seats and excellent product appearance have won the praise of domestic and foreign users. Set up the industry template for "high quality manufacturing in China".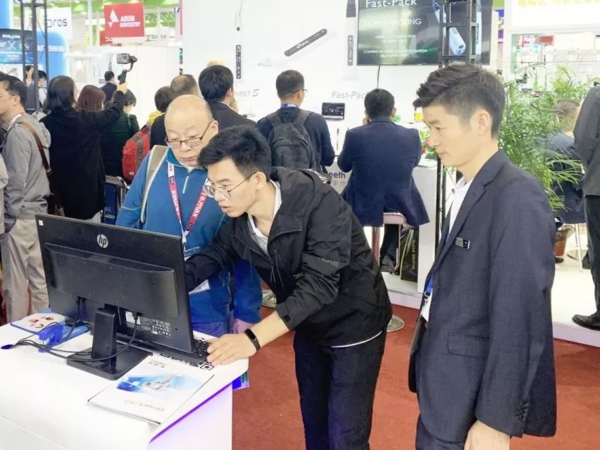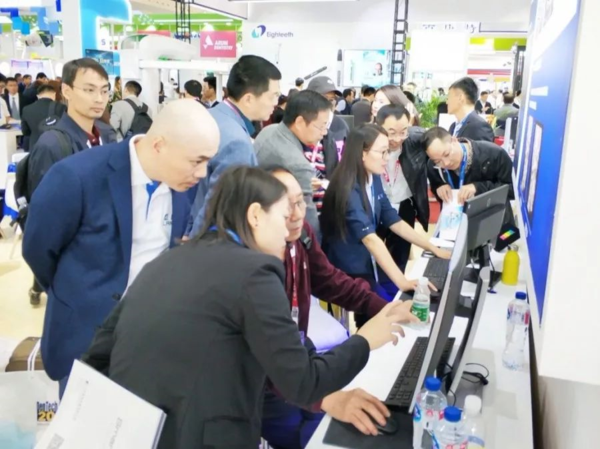 ▲The staff explained the product patiently for the customer
Largev instrument originated from tsinghua university, the company's core technology team from tongfang viv technology co., LTD. As an outstanding manufacturer of oral CBCT in China, largessh is committed to helping China's medical industry as its vision to provide better products and services to more doctors and patients.