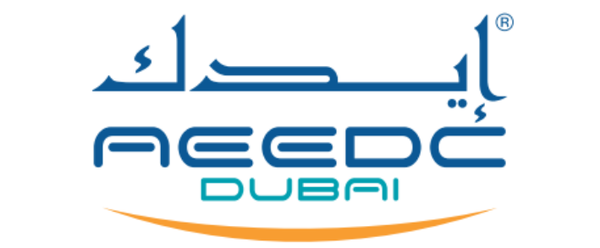 The 24th edition of the Dubai dental and oral exhibition was held at the Dubai international convention and exhibition centre on February 6, at solstice on February 4, 2020. AEEDC Dubai is the leading dental event in the Middle East, North Africa and South Asia (MENASA) and the second largest dental event in the world. The exhibition attracted more than 2,000 dental equipment manufacturers from more than 50 countries and regions.
During the exhibition, Chinese people were fighting against a novel coronavirus. The outbreak of the virus touched the hearts of international friends. Foreign friends who visited the Largev booth also expressed their concern and support. Largev customer said: "we are all aware of the situation in China.
We are always looking for ways to help each other. After hearing the news of the shortage of masks in China, we bought some masks and provided them to China. This kind of love, regardless of national boundaries, fueled our confidence in overcoming the epidemic! We believe that in the desperate medical staff efforts, hand in hand with the national people's efforts and blessings, our motherland will be able to win the war without the smoke! Epidemic current, face the challenge, forge ahead! Go wuhan! Go China!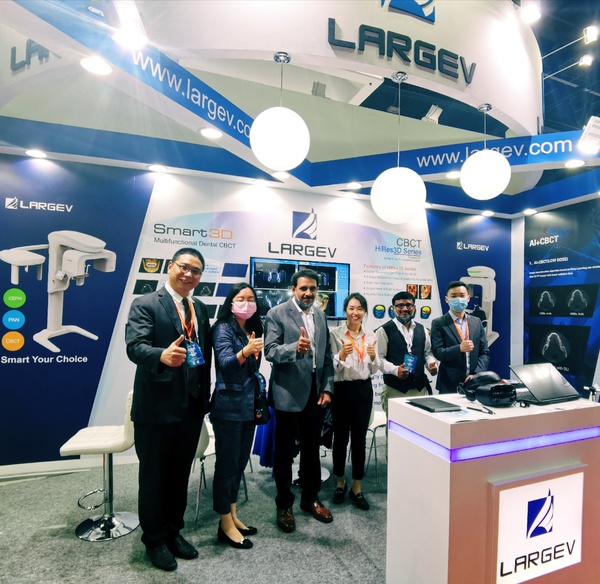 With the theme "education and innovation transfer", the exhibition introduced outstanding talents and worldclass brands into the exhibition. Senior experts and scholars in the stomatology industry and professional dental equipment manufacturers can have more opportunities to communicate with each other and contribute to the development and progress of stomatology throughout the world.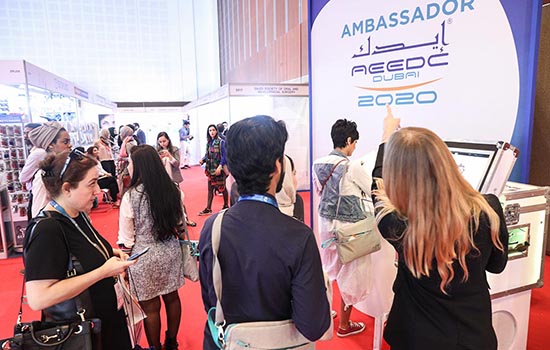 ▲The 24th dubai dental and oral exhibition, united Arab emirates, in 2020
As the only professional Chinese CBCT manufacturer invited to participate in the exhibition, LargeV brought highquality professional images, advanced AI technology and forwardlooking digital oral cavity conceptions to the exhibition. With a high sense of responsibility and mission, all LargeV employees participating in the exhibition were screened to ensure that they had no contact history with acute areas, susceptible personnel or abnormal conditions such as colds or fevers.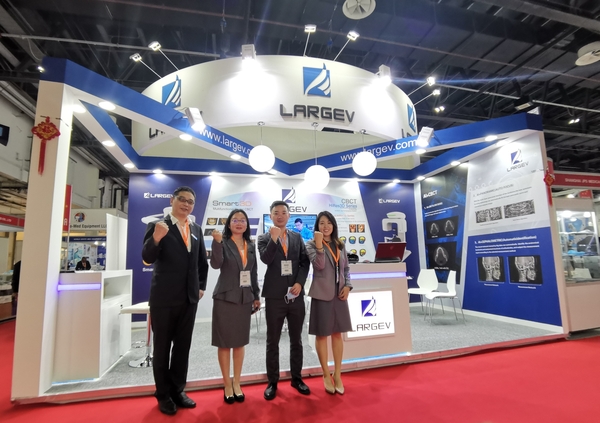 ▲Group photo of LargeV instrument booth
In recent years, the LargeV domestic market has seen steady growth; the overseas market has gradually expanded; products have been successfully sold to many countries and regions, and its outstanding quality and professional technical services have won a high degree of recognition. As a result, this exhibition has attracted many partners and end users from the Middle East, North Africa, other countries and regions to communicate.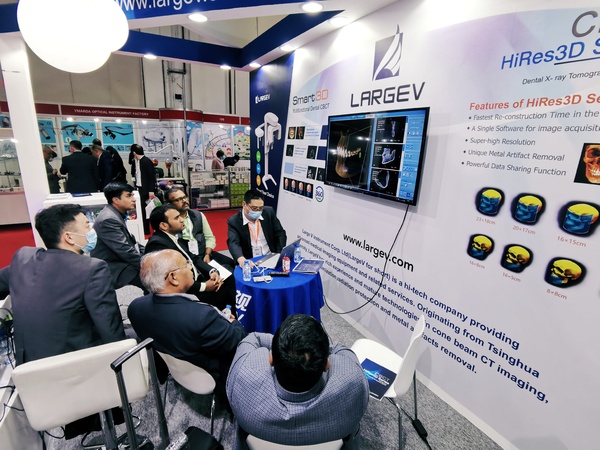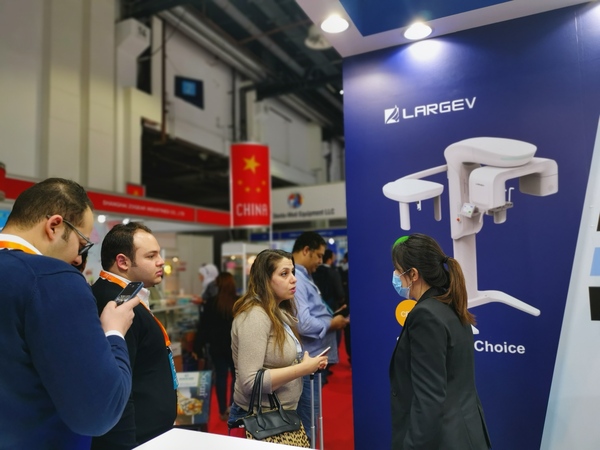 ▲Largev staff wearing masks to explain to on-site customers
In the face of the epidemic, local Chinese exhibitors and foreign friends showed no resistance or exclusion, but instead sent warm condolences and wishes, sincerely hoping that the Chinese economy and the lives of the Chinese people gets back to normal. LargeV believes the virus will be defeated soon, everything will be back on track and is looking forward to the future!